DISTINGUISH YOUR PRODUCT!
Bearing in mind how important packaging is, we are constantly looking for new possibilities to increase the aesthetic value of the offered products. We ensure services and consultancy in a field of projecting packaging tailored to customers' expectations. We work closely with our individual clients offering them support and advice in every printing matter.
Whatever your requirements are, we provide a complete solution- from projecting and pre-press to post-press, as well as delivery afterwards.
About us
Based on many years' experience in a field of offset printing, we established MONDO company to serve business partners all over Europe. Following the trends in printing and new technological possibilities we ensure professional services with passion and enthusiasm.
Our location in Poland in the middle of a transit route allows us to deliver our products wherever you wish. Our aim is to render printing services at competitive prices tailored to every budget.
.
Offset Printing (Litho Printing)
Our main activity is manufacturing highly enhanced cardboard packaging. In order to meet customers' requirements, we use for production special row materials such as:
Paper, paints, varnish certified to come into contact with food
Recycled paper
Paper with FSC® certificate
Our specialists may also project packaging in accordance with your suggestions.
It is not only cardboard packaging but also other printing materials that we are capable of producing.
We mainly offer:
Premium boxes
Cardboard boxes
Corrugated boxes
Paper tube with plastic/ metal, paper lids and bottoms
Cardboard sleeves
Catalogues
Leaflets
Labels (also self-adhesive)
Advertising materials (folders, calendars, gift bags etc.)
We would like to also inform that our company is entitled to use Forest Stewardship Council® (FSC) trademark for the cardboard packaging, corrugated paper packaging, envelopes, advertising materials and many others.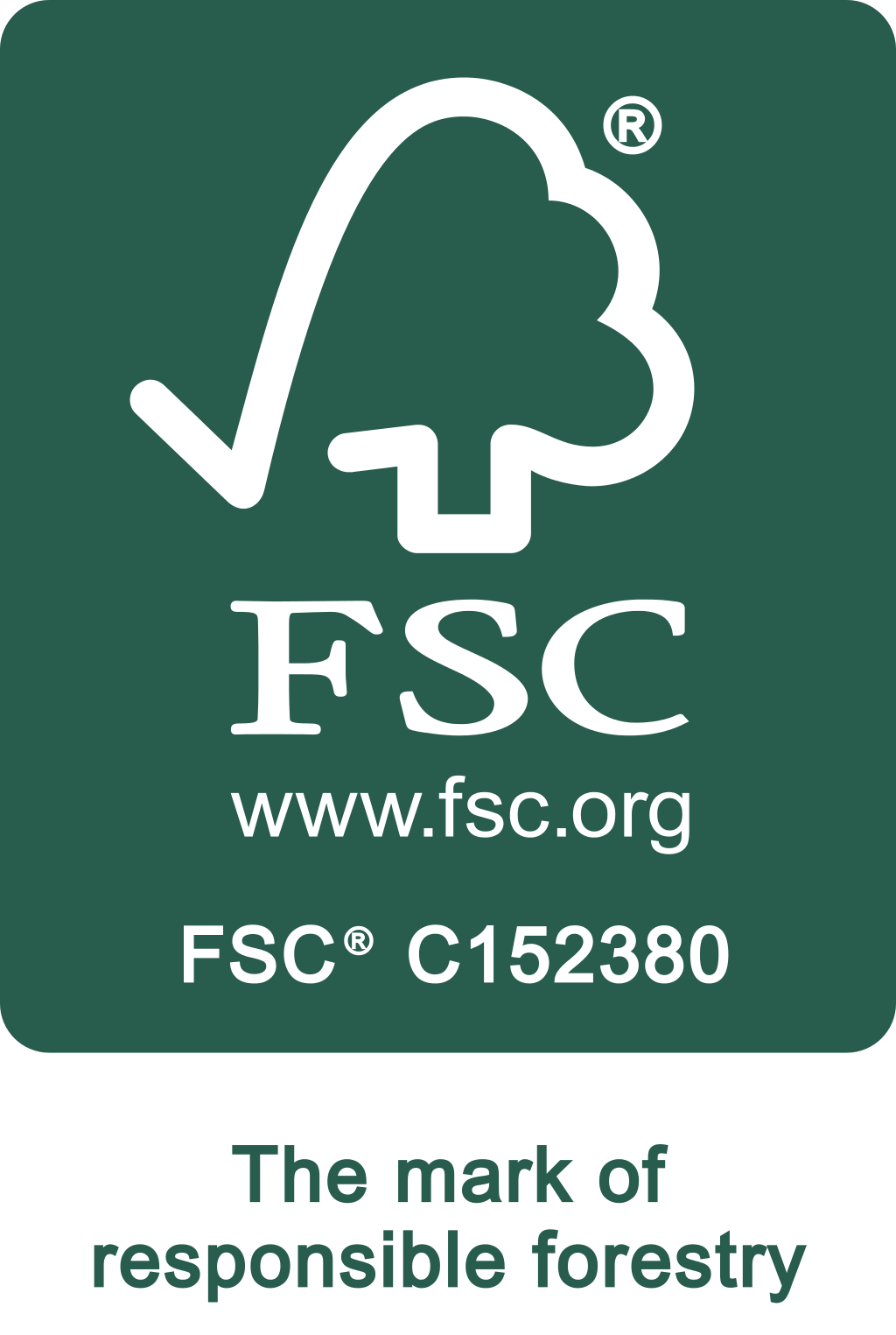 You can check us:
Certificate Code: TUEV-COC-001547
License Code: FSC-C152380
Finishing
Being experienced in paper enriching, we provide our customers with a wide range of services which help distinguish their products.
We increase the aesthetic value of printing work by:
UV coating (also selective)
Hybrid varnish
Gloss/mat foil lamination
Embossing
Hot-stamping and cold-stamping (metallic foil, holographic foil)
Foil windows
Drilling
Stitching
If you are looking for other services, we are open to your suggestions!
UV Offset Printing
UV technology of printing gives us possibility of print not only on the paper but also non-absorbing materials such as metalized paper or plastic.
This method is recommended mostly for those who would like to invest in high quality printing of unique character. Combination of UV paints and colourful metallic foil has a great effect on visual perception of the end product.
UV technique can be best for:
Premium boxes
Plant labels
Packaging made of PVC
Packaging made of PET
Printing on metallized paper
Contact
MONDO
Chełmońskiego 35
42-202 Częstochowa, Poland
E-MAIL: office (at) mondo-printing.eu
Blanka Majcher


Managing director, owner
CELL: +48 607 43 66 77
E-MAIL: blanka (at) mondo-printing.eu
Imprint:
Company: MONDO Blanka Majcher
Owner: Blanka Majcher
Chełmońskiego 35
42-202 Częstochowa
Poland
EU VAT number: PL5732682651
Bank name: mBank S.A.
IBAN: PL 76 1140 2004 0000 3112 0270 4468 [EUR]
Swift: BREXPLPWMBK
Account owner: MONDO Blanka Majcher
.